CORPORATE CULTURE & EMPLOYER OF CHOICE RECOGNITION
Canadian AutoWorld Dealership Employer of Choice Award
You work hard to run a great operation and cultivate a culture of performance and customer service. This is your chance to be recognized on the national stage in front of all your peers.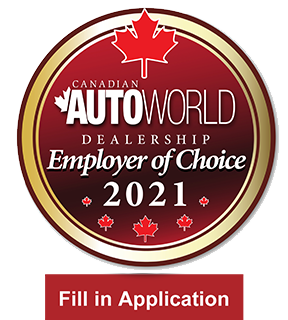 The Canadian AutoWorld Dealership Employer of Choice (CAWEOC) Award is the industry's only made-in-Canada recognition for the country's automobile dealers.
In partnership with CCEOC Inc., the CAWEOC Award is a national program that creates leading employer brand recognition and a true competitive advantage for attracting, retaining and engaging top talent.
There is no charge to participate in the assessment portion of this program.
Benefits of becoming an Employer of Choice:
Reduced attrition
Lower operating costs
More engaged and committed workforce
Increased productivity
Positive employer branding
Higher customer satisfaction and loyalty
Media Partners
CCEOC, the award assessment company, is pleased to partner with Canada's leading automotive dealership magazine – Canadian AutoWorld – to promote this prestigious award. Winners will be published in a special edition of Canadian AutoWorld magazine and listed on both canadianautoworld.ca and the ccemployerofchoice.com websites. For more information on the program deliverables, see "What the Winners Get" below.

The Process - 3 Easy Steps:
Step 1: Application
Go to http://www.ccemployerofchoice.com/eoc-application.html and fill out the application form


Step 2: Company Profile The Company Profile is a document used to collect detailed information on dealership leadership attributes and human resource policies, practices and procedures. This portion of the assessment accounts for 50% of the overall evaluation score. A blank Profile document is provided once the application has been approved. View sample


Step 3: Employee Commitment Survey The Employee Commitment Survey is an online measurement tool used to determine how employees feel about their workplace. The survey accounts for the remaining 50% of the evaluation score. There are 45 statements, 10 demographic questions and 1 open ended question.
View sample

Questions are grouped into the following categories:
Compensation and Benefits
Rewards and Recognition
Management/Employee Relations
Training and Development
Career Advancement
Employee Engagement
Environment and Facilities
Leadership
Reputation
Personal Enjoyment
It takes approximately 10 minutes to complete the survey. Each participating dealership will receive a list of employee passcodes to access the survey. Passcodes will be provided once the Company Profile has been received. All surveys are anonymous and no individual survey data is provided back to participating organizations. Surveys are accessible through any desktop or mobile device. Online surveys are free. There is a small processing and handling fee required for paper surveys. Please contact CCEOC for pricing.
Timeline
| Event | Date |
| --- | --- |
| Program Application | October 31, 2017 |
| Company Profile | October 31, 2017 |
| Employee Commitment Survey | November 20 - December 4, 2017 |
| Evaluate and Determine Winners | January 2018 |
| Announce Winners and Award Delivered | February 2018 |
| Summary Reports Available | February 2018 |
| Article and Promotion in Canadian AutoWorld Magazine | April 2018 |
Eligibility
Participating organizations must meet the following eligibility criteria:
Operate a franchise, new-car dealership in Canada
Have a physical presence in Canada
Have 10 or more full time employees
Have been in business for 1 year or more
Qualification
A weighted scoring system is used to determine the winners. The Company Profile accounts for 50% of the overall evaluation score. The Employee Commitment Survey represents the remaining 50%. All participating companies must achieve a minimum of 75% on the assessment to claim the award. All stages of the assessment process must be fully completed and submitted on or before the indicated deadlines.
What the Winners Get…
Engraved trophy
Recognition in a special feature in Canadian AutoWorld
Press release announcing winners
Unlimited use of the CAWDEC logo
Listing on the CCEOC and Canadian AutoWorld websites

Reporting
CCEOC produces detailed Summary and Benchmark Reports for each participating organization. These reports provide valuable insights and guidance to help improve workplace performance, lower costs and build a superior employer of choice brand. The reports can be purchased directly from CCEOC for a nominal fee.
See Pricing section below.
Order your reports when you fill in your application and receive a 10% discount!
The Standard Summary Report provides all the data, graphs and employee feedback you need to gain a deeper understanding of your corporate culture. You will also receive a list of comments giving you further insight into the issues that are most important to your employees.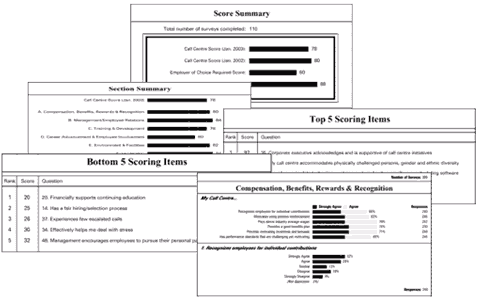 The Standard + Benchmark Report provides all the Standard Summary Report information plus group data, allowing you to compare your organization to the industry average - vital in determining how you stack up against the competition. View sample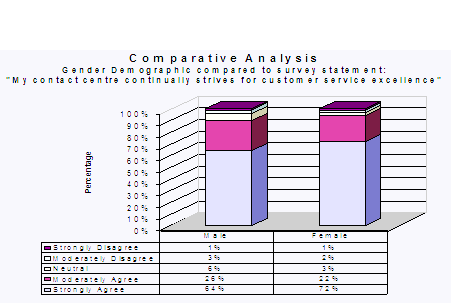 Pricing
| Report | Regular Price | Discount Price |
| --- | --- | --- |
| Standard | $2195 | $1975.50 |
| Standard + Benchmark | $2495 | $2245.50 |
Options
Purchase raw data
Include additional questions
Have CCEOC send email invitations
Purchase additional trophies or certificates
Purchase CCEOC merchandise
For pricing or to place your report order, please contact CCEOC on the
Contact Us
page.
Employer of Choice Merchandise
Why not celebrate your designation with official AutoWorld Dealership Employer of Choice merchandise. Reward your employees for a job well done and reinforce how important they are to the success of the organization!
Contact Us for some great ideas.
The CAWEOC Award will help you attract, retain and engage the top talent you need to grow your business.
If you have any questions, please contact CCEOC Inc at info@ccemployerofchoice.com
call (416) 886-7007.